Unbelievable Facts of Social Media Marketing Best Practices

Social Media Marketing Best Practices
These Social media marketing best practices will let you know the best techniques which we have never done on social media pages while promoting our website content, social media post to engage the audience.
Hope you know about the basics fundamentals of digital marketing moreover, the primary reasons for social media marketing, why we use social media.
We never utilize these 26 unbelievable facts on social media marketing. To get engaged in your social media pages or profiles.
After reading this article, you will get the best techniques or best strategies for social media channels, how to get the right clicks, likes, followers for our business pages or profiles?
In the current situation, the first fully top-rated social media channels are four, are Facebook, Twitter, LinkedIn, and Instagram. Instagram is a photo-sharing website, which is used mostly for eCommerce and shopping websites.
Whereas Facebook, Twitter, and LinkedIn are the most popular and which is using by every ordinary person in the world.
Though you can reach your people, targeted audience quickly. If you follow these 26 unbelievable facts about best practices, you can get good results from your website.
Facebook Best Practices
According to Facebook, on average, 1500 possible stories are filtered through per day on an ordinary user's news feed, but only three hundred of them make it into a user's news feed.
So how do you ensure your content is included in that 300?  Let's discuss and explore my real-time with Facebook which I got a few techniques after handling the client's business pages best practices.
1.Engagement your Fans with photos
I think you may have confusion in your mind that I am saying we need to reach the audience, customers,, or fans'' news feeds.
 Yes, you can contact your fans by posting different attractive and quality descriptions. 
Although nowadays peoples so aware of every post, people are tracking down which are the post links. 
You can't share into various groups and cant tag them also. They directly report as a flag down.
Mention in your post the correct person, while Facebook is not recommending you to post just for the sake of clicks.
It seems that photos are a crucial role in gaming engagement on your Facebook business page.
2.  Upload Quality Post
When you are ready to post on Facebook is nothing like you can post any format, whatever the image dimensions and image description, Facebook is one type of social media source to get the correct audience, followers, and customers to your business page. So, you should follow some recommendations.
while optimizing image upload size, you need to follow image dimensions which Facebook allow for posts.
News Feed image: 1200px X 1200px (its maintain quality display)
Shared link preview: 1200px X 628px (its maintain quality display)
Shared video preview: 504px X 283px
Remove links from copy
While your sharing your website article links on Facebook, avoid pasting links lengthy. Try to post links shorten, sharing text in your post.
Your updating on real estate on Facebook is precious, and you need to make sure that every user can read your post correctly, you have to think a reasonable user point of view.
Your post should sparkle the reader's attention. Scroll stops his or her news feed and reads your content.
Any user clicks the image, description website link which will navigate to your website blog post and website page.
4.Increase post-Word Count
According to a Facebook post with 80+ words gamers 2x as much engagement. It means every published post should not look like a novel, no one has time to read massive content on Facebook. Everyone is looking within a fraction of a regular job. So, how much need words, that much description is enough No need to elaborate the full story.
Try different punctuation
Various punctuation marks used on Facebook give different results. Each one testing for which works is the best with your audience.
 Few punctuation lists
Posts with the Hashtags (#) and see 60% more interactions on average.
Posts with an Exclamation mark (!)  see 2.7% more interactions on average.
Posts with a Question mark (?) see 23% more engagement on average.
6.  Post to News Feed before an Album
 While uploading on Facebook, most people will think it is excellent to upload directly to an album.
On most of the organization's company pages, people don't have photos in the timeline but albums a lot of pictures.
Before uploading on a specific Album, you should upload in the news feed of page so that you can get and manage insights of a Facebook business page.
Later you update on Albums, with this you can able to check how many peoples are active on your page, and you can increase your engaged audience. 
LinkedIn Best Practises
According to social media channel LinkedIn, more than four million companies have LinkedIn company pages.
Furthermore, 87% of people trust LinkedIn as a source of info that attracts decision-making.
How do you know about this? Your content make changes in decisions?
Yes, let's have a look at LinkedIn best practices below.
Keep link Titles must below or exact 70 characters
When you are uploading a link directly to your LinkedIn page, if the original post has a lengthy title, be sure to click on the title to edit it and Any claim if you put above 70 characters gets cut off on your posting on your page.
Keep link description under 250 characters
Similar to the link, title limitations, the story associated with your status update is given 250 characters before it's cut off within ellipsis.
To shorten your description to display on LinkedIn correctly.
9. Share links for engagement
Your connections may get full engagement by sharing on your LinkedIn profile because this is a professional networking site. Everyone has an interest and to learn new things in their professional life, to enrich knowledge for a better career in the future. You need to follow the above two practices title case and description case.
10.Share images for comments
You can expect 98% of the people's participation for comments in your photos. If you uploaded any professional related content image on your news feed, then your connective friends or networks people will comment on your pictures.
11.Share videos for shares
You can expect a 75% high rate of traffic from LinkedIn about professional YouTube videos to get excellent views from here. 
However, the main issue is you need to follow and post in the correct format with a shortening description, limited title, and shortened URL.
12.Publish a status daily
If you daily publish and actively using LinkedIn 20 days per month, you can expect 60% of the engaged audience from LinkedIn for you.
13.Convert page fans with offers
While you have to convert fans to customers between gated and ungated content on all social networks, LinkedIn is a little different our data shows that LinkedIn is 277% more efficient than Facebook and Twitter.
LinkedIn users are most welcomed to lead generation content, so long as the material is genuine which is trusty, and follows some recommendation that is truly valuable in LinkedIn.
Send LinkedIn – announcements
LinkedIn announcements can serve as such a powerful tool in increasing your lead generation nowadays.
Most of the companies will people announce in their profile, which will not reflect anyone.
By publishing a company page you can track to end users your offers post to lead generation for your sales.
Twitter Best Practices
According to Twitter In previous days it took to three years, three months, and one day from the first tweet sent to get a billion tweets posted. 
However, now only takes one week to send a billion tweets. So how to know you get to understand about your content would deliver billions of Twitter users, have a look at the below best practices of Twitter.
Keep tweets short
There are two reasons why we should keep our tweets brief, data from foremost social media experts shows that the sweet spot is between 120 and 130 characters.
Providing extra character space allows the user to reshare your post without eliminating your content in a tweet if someone retweets your post that person should mention your @username. So, you need to maintain your character's limit in position.
Include Twitter handles for RTS.
If you're sharing any quote or article for a brand user, be sure in starting you need to mention in a start in a tweet.
It will increase the likelihood of them seeing your tweet and retweeting it to their audience.
The more your content is shareable, the more following you will gain, and the more message you will spread.
17.Understand Replies versus mentions
The rule is always confusing, to understand how your content shared, you need to know how content is can see. When you place Twitter handle directly at the beginning of a tweet then,
You are instantly send a message to a user, but it is not private it is a direct message.
That post can also see by all people who follow both your account and the account you are tweeting.
If you want everyone to look at your tweet, then you have to mention related public words at the start of the tweet, such as @username.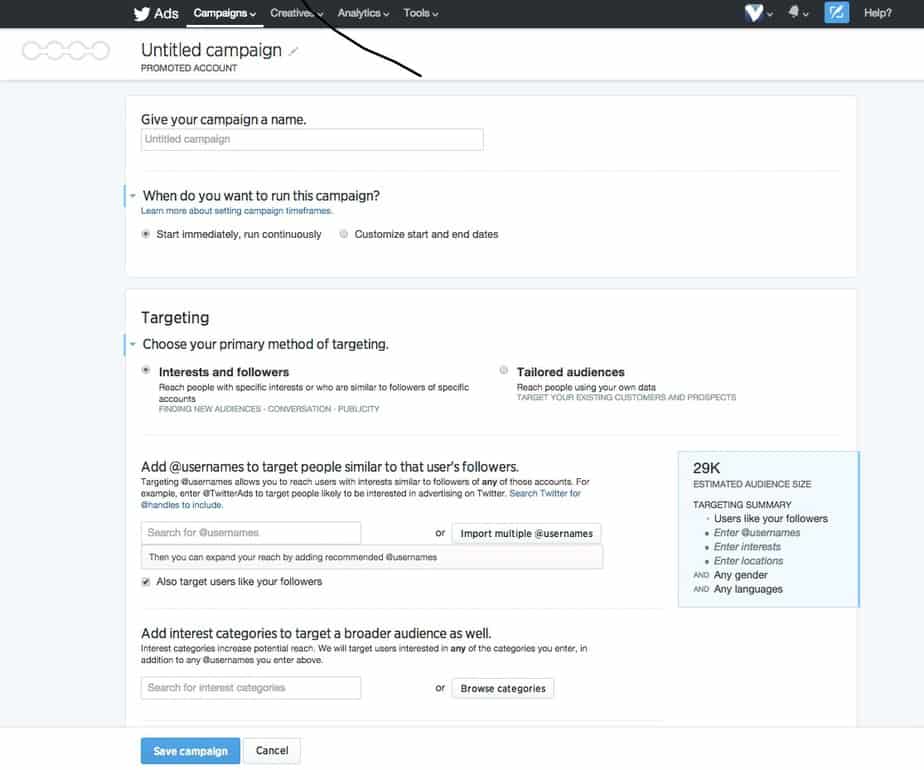 Use Hashtags
As if seeing #hash #every #word in a tweet is #hashtag is not linking enough, a report from salesforce people even revealed that tweets with one or two hashtags receive 21% extra engagement than those three or more #hashtags
Don't force Trend Hashtags
Don't forcibly include trend hashtags in your content, because most of the persons will try to club a trendy word in a post and form their position.
If it is related to your industry it's better, if not means Twitter reveals that 17% of the top 1000 search terms on Twitter " churn over" on an hourly basis.
So, if popular search terms are churning at rapid rates then what is the usage of clubbing a trending hashtag in your post, at last, your post comes in less search term.
20.Incorporate visual content
While user interface visuals are essential in marketing channels, they often forgot on Twitter.
Which is the standard text Twitter can't be able to get right engagement clicks instead from an image with a description tweet you will receive many impressions, engagement clicks?
Don't auto-post Instagram media.
Most of the peoples these mistakes will do, by connecting at auto-post settings section on Instagram, you might guess,
I can get many clicks but it is a wrong guess. Stop sharing your Instagram photos directly to your Twitter profile when an Instagram photo is shared, a user must click on a link and be directed from Twitter to see an image. Instagram photos are also not indexed with your Twitter photos that are featured permanently on your profile.
22.Upload photos in the proper size
When uploading an image on your tweets, be sure to optimize them for the actual Twitter activity stream.
For the perfect image appearance then users' activity stream uploads 440 pixels by 220 pixels.
23.Tag users in your photos
Twitter allows you to tag or mention users' names in your photos, you know so you don't have to use your precious 140 character count with user handles. Tagging to the right, correct person and notify them in your photo upload, increasing their likelihood of retweeting or favorite the content.
24.Place links in between your posts
I know this is a very tedious topic to know when your posting on a tweet you need to care about your website links to share in your Twitter profile to get traffic, clicks, impressions.
It would help if you placed it in between the description. So that followers may attract to your post and check that link.
If you place the link in initially of a post, it may be useful results for your website, because of 25% more good attraction instead from between and ending with a job.
25.Shorten links for Cleaner Tweets
When sharing links another best practice is to shorten those connections, not only will shorten links but you can control host tracking information for you to assess the effectiveness of your tweets, and your shortened link may attract users quickly, but they also appear much cleaner in a tweet.
26.Optimize your publishing calendar
As important as how you are tweet is when you will tweet. More data from Twitter highlights two key tweeting times.
His data shows the highest number of clicks appear between 1 pm and 3 pm Monday to Thursday.
The evidence also indicates that the best time to get a retweet is from 4 pm to 5 pm on Fridays.
Hope by these unbelievable social media best practices you get to know about the benefits of digital marketing.
Hence above after knowing above 26 unbelievable social media marketing best practices you can rectify your mistakes. Now, you can able to manage your social media channels from a primary knowledge point of view, if you have any confusion, please start your doubts in the comments.