How to do Keyword Research Process – Keyword Research

How to do Keyword Research Process
As you know Keyword Research is an essential task for every website to get good business or the right results for your site from search engines. If you expecting any business, sales, or leads from digital marketing, you need to select or correct keywords. 
Before moving further about keyword research process hope you know about the fundamentals of digital marketing, SEO on page and off page optimization factors and 2020 latest seo updates. 
Through which you can get good results in return. If we think about business in many ways we have to grow our business online, even from social media and paid advertising, you need the right keywords should insert in your website content. 
As a primary keyword and secondary keywords. At any cost, you need to research for keywords online through research keyword tools, competitive sites, keyword recommendations with your colleagues, customers.  
If you have and your brain thinking ideas keywords about your business. 
What will people try to ask a query related to your business in search engines no one doesn't know?
Moreover, after that analyze the keywords, how could be examining process which is displaying below.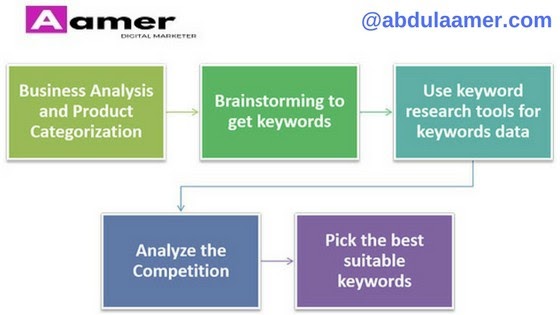 Perform a Keyword Research
Now it's time to build a Keyword Research list for your website. It's easy, Do not evaluate a keywords list yet, below the steps of keywords list are shown after reading that you can quickly decide what a keyword is, how can we select and determine, the best keyword for our website.
Business Analysis and Product Category:
Analysis requirements of your business and it is related to which category of business and your business services which kind of services, try to find out the age criteria, and targeted audience of your product. To whom your product is useful, who can buy it, your product is helpful to all educated and uneducated persons, etc. On this business requirement basis, you need to do a Keyword Research. This points you need to analyze and write it down in a checklist format so that your checklist would be useful to search a unique targeted focus keyword for your business.
Brainstorming:
Write down all the possible keywords you think to find your website for all the products/services/information you offer. Think in other's perspective and add more keywords (someone else will search to find your business).
Also, think of possible misspellings words or slangs, etc. Ordinary people can use that keyword and find your website add to list.
If your website is specific to a location, include local keywords.
Collect from your Co-Workers
Ask your team members to check what keywords they would use to find your website and add to the list.  Ask your supervisors.
Collect from Competitors
Prepare a list of competitor websites, check their pages to identify your keywords they are targeting. Add the relevant keywords to your list.
Collect from Industry Magazines, blogs, and websites
Read books or magazines related to your industry, collect keyword ideas and add to list.
Read websites, forums, blogs, search networking sites and check how they are referring the products/services/information you are presenting collect keyword ideas and add to list.
Collect from your customers (if available)
Talk to your customers and find more keywords and add to the list. Pay attention to the phone calls/email queries/live support and observe how people are asking questions and add to the list.
Identify synonyms for the keywords
If you get an excellent list of keywords, try to find out the synonyms of those keywords. One way to do this is to use – in front of the search term in Google to include the synonyms.
 Use Keyword Research Tools for Keyword Data
After the brainstorming and recommendations keywords getting, you need searched and find the keywords rating data how much monthly searching volumes for this keyword, how much no of pages for this keyword you need to get the search engine results from search engines Google, Yahoo, and Bing. 
From which search engine you will get the right business for that search engine concentrate more, to checking and searching volume of keywords data you can explore many keyword tools like Google keyword planner, 
Google Correlate, Free Wordstream Keyword Tool, Keyword In, and Google Trends. 
Though many more tools for keyword researching those are premium based keyword tools like SEMrush, MOZ keyword Research, Open site Explorer Keyword Tool, Ahref keyword tool, and Many more tools are available which helps for keyword evaluating. It's Depend on our requirement. 
For all keyword, Research tool results are the same. It gives results the same,  but the features of competitor analysis are different in premium tools.  
You can expect the features of competitor's traffic and keywords whereas in free based Keyword Research tool you can get only simple results like average monthly searches volume, the competition of a keyword, bidding amount for run AdWords campaigns.
Evaluate the Keywords
After the keyword research completed, evaluate your keywords using a tool like Google Keyword Suggestion Tool. Using tools like these, you can identify how often your keyword searches what the keyword click-through rates (CTR) are, and whether it would be the right keyword, proper keyword to keep or not. Depend on our targeting locations Keyword Research tool gives a competition and monthly searching results. Such as, Here, shown below the screenshots how to search a keyword " Digital Marketing Jobs " and how to target the location.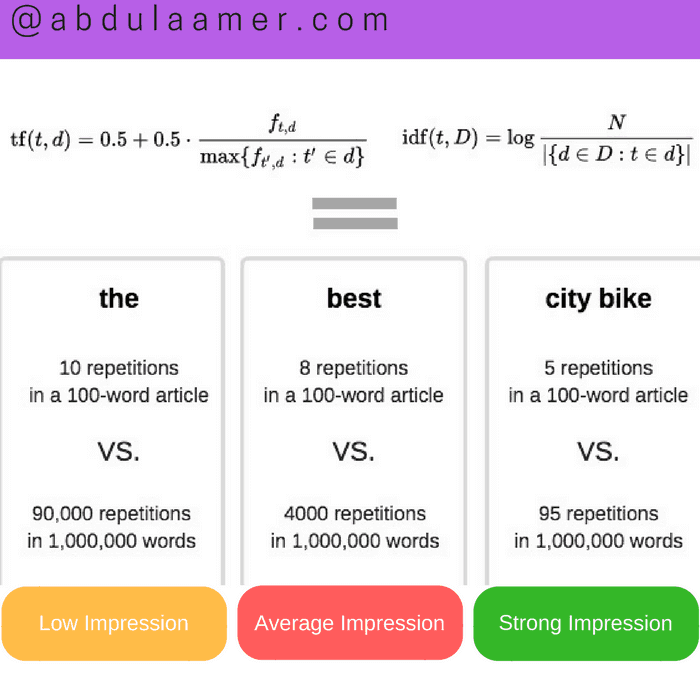 Identify Keyword Competition
Check how many no of pages that are returning in Google for each keyword and enter the number under the column " no of pages " in the excel file.
Derive Keyword Effective Index
            KEI =   No of  Pages Results /  No of MSV (monthly searches volume)
Let our example  Around 130000 competitor web pages  for a specific keyword having around 380 searches a month  then KEI would be calculated as follows:
KEI = 130000/380 = 342.10
The lower KEI,  The better your chances to get high rank in search engine.
The greater KEI, The lesser your chances to get high rank in search engine.
This Video helps you to know about 
 how to calculate keyword effective index KEI or finalize a keyword for your website.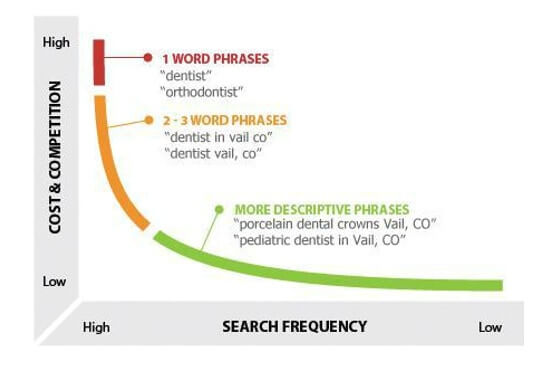 Classify Short tail and Long Tail Keywords
During the keyword research process, you will come across a mix of short-tail and long-tail keywords. Both can be used to support your SEO campaign.
Short Tail: These root keywords pertain to the particular topic, product or service.
Example:   "SEO" is a short-tail keyword it represents a single idea. Short-tail words or phrases have more traffic potential than longer sentences.
Long Tail
: 
These keywords are extensions of shorter words and phrases. Best SEO services in India, a long-tail keyword might be "affordable SEO services for a small business." 
The more extended expressions help you attract a particular audience. It's also easier to rank well for these phrases due to the reduced level of competition.
Such as while you are trying for Keyword Research process keyword tools you can see the results on two types of keywords, small phrases words and long phrases words those are called short-tail keyword and long-tail keyword. 
Both are using keywords for our website but depend on requirements. If your site or YouTube channel is new started, then you can get ranking with long-tail keywords with low competitions.
For long-tail keywords, inferior race, whereas for short-tail keywords high competition. Such as pizza, burger, goggles, pen, shoes, smartphone.
For short-tail one or two words we have full competitions in search engines, it will give results different types of brands websites if you type any product such I wrote above paragraph. However, for a long-tail keyword with low competition, you can get a chance easily to get rank soon.
Here, I explained you guys all the five steps of the keyword research process which will help you to optimize keywords and get organic traffic to your website quickly.